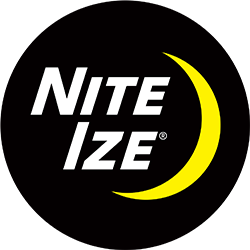 Official distributor Nite Ize
Founded in 1989 by the American inventor and businessman Rick Case, Nite Ize is a world leader in innovative gadgets for everyday use. Over the past 30 years the company has evolved from a small manufacturer of flashlight accessories to a company with a worldwide sales network.
Nite Ize in shops
Nite Ize products are available in online stores, DIY stores, outdoor stores, sports and electronic equipment stores. Have a look at the section where to buy to find a store in your area.
Offer Nite Ize
The Nite Ize products available for sale are divided into several thematic sections depending on their intended use. The most popular S-biner carbines for many years are available in many sizes and colors. Nite Ize offer a whole line of outdoor torches and pendants with a torch. In the era of smartphones, Steelie phone holders are still gaining popularity.
Nite Ize Distributor
Our company is the official distributor of the Nite Ize brand. If you would like to offer your customers S-Biner, Steelie, Gear Tie, Inova products, please contact our sales department.