Nite Ize Web Shop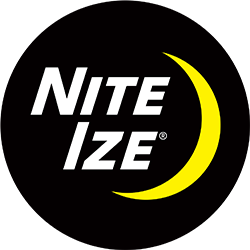 About Nite-Ize
For 20 years Nite Ize has been making everyday tasks easier, whether you are at home, at work or on a trip of several days. As a result, millions of faithful users around the world have already found these well-thought-out and easy to build products.
This manufacturer offers a wide range of DIY, camping and outdoor accessories, luminescent key rings, S-Biner carabiners, Gear Tie trophies, Steelie smartphone holders, LED flashlights, LED key rings, luminescent collars and dog leashes.
NiteIze distributor SPC supplies outdoor products for resale to customers in Poland and Eastern Europe.
Webshop operator www.nite-ize.pl
The web shop is operated by SPC company with its registered office in Poland, Poznań, at 114 2N Kościuszki Street, entered in the Central Business Activity Register, tax register number PL5542259553.
Nite Ize Wholesaler
As a regional distributor of Nite Ize, we supply wholesale customers from Eastern and Central Europe. If you would like to include Nite Ize products in your store offer, contact now our sales department.